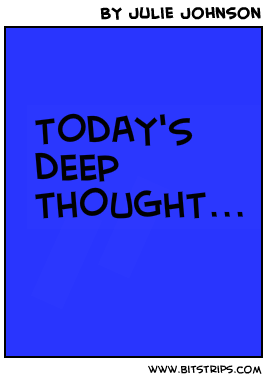 As a special education teacher, I work often with reluctant learners and often I am asking myself: how do I get these students to be interested in learning—not from threat or reward—but for its own sake? How do I get them to tune in rather than out? How do I get them to be excited about school?

Rarely do I here 'School is awesome, Mrs. Johnson, I love learning!'. Instead, I hear: 'I hate school' or 'I hate reading' or 'this is boring' or 'I don't want to do this'—and they're 8 or 10 years old.

Imagine! That young, and they've made up their minds already that they don't like learning. Or, rather, I should say: they don't like school learning. Sometimes, in their own worlds, in areas that interest them, and in methods that they prefer—they like learning just fine.

Take Pokemon, for instance. I've students who tell me they don't like reading or learning—and yet they've got a stack of Pokemon cards in their back pack that they happily obsess over, trade, discuss & monitor—all the stats memorized, they know that material inside & out.

Hmmm. Interesting.

Given the high degree of motivation & self-initiation displayed with Pokemon cards, it makes you wonder why we don't have Pokemon in the classroom more. I know sometimes Pokemon books are included in the 'independent reading bins' in classrooms but I'm thinking of something more pervasive...I'm imaging Pokemon based math tasks, Pokemon literacy workstations, Pokemon themed guided reading groups—

Some teachers I know would laugh at me, but I ask you—WHY NOT?

I recently had the same idea with Beyblades. My sons (aged 4 & 6) play these spinning top 'battles' all the time. One day, I was watching them play and I realized they were involved in a 'data management and probability' task, hypothesizing which top would win based on its particular characteristics. All we needed was a tournament tracking sheet to collect the data—and this could be a math center!

Additionally, awhile back, I noticed similar learning-at-play in my sons with Nintendo's Mario games. My kids love these video games (Mario Kart, Mario Party, Mario Galaxy), love watching and playing them—and it has inspired countless hours of additional creative activity—drawing, stories, puppet play, posters. They've designed race tracks and 'platforms' out of blocks, Lego, and the couch cushions—all self-initiated, highly engaging 'learning' tasks inspired by a little bit of video game—

So—doesn't it make you wonder…where is the Kid Culture in elementary classrooms? It's quite rare, it seems—which is odd, considering how motivating it can be, and how easily it can be incorporated into 'academic' areas.

I'm trying to figure out why its not there. Are people worried it's not serious enough? Too much fun? Too frivolous?

There does seem to be this persistent idea (which I have encountered occasionally) that school is supposed to be serious, that it's not play (except in Kindergarten), and that outside interests—especially 'low brow' one's like 'popular culture'—have no pervasive place in schools.

(For example, in my teacher training year many years ago, I brought 'The Simpson's' cartoon series into my practicum classroom-- a special education intermediate class filled almost entirely with boys. We studied it as narrative (character, setting, plot) and also in terms of mystery (watching the episode 'Krusty Gets Busted' to determine clues and solution). My practicum teacher loved it but another teacher was quite scornful of its usage).

This attitude against Kid Culture does seem to be changing—thankfully—and I think Twitter and online PLN forums are the driving force making this happen, as educators question, experiment, share & discuss different aspects of education. It really is a grass roots movement, being built from the bottom up.

I myself have been inspired in countless ways in the past year thanks to these online inspirations, having, in the past four months alone:

Created poplit.net for our school (an on-line literacy workstation using popular media & music--see also this previous blog)
Submitted a grant for a games based learning project using the Mario Kart video game and the Wii in a literacy & numeracy context for Grades 2-5.
Initiated boy's literacy initiatives at our school, such as bitstripsforschools.com comics club & purchasing high interest/low vocabulary books for our struggling male readers.
And I've got some other ideas brewing…

Well, teachers, what do you think? Is this the route to motivation? Should we be checking out toy catalogs as well as educational suppliers? Should we be taking inventory of student interests and incorporating them into academic tasks, whether their interests are sports, movies, TV shows…or video games, action figures and Barbie dolls?

Will this work, do you think? Find me at @JulieeJohnsonn on Twitter! I'd love to hear your thoughts!

P.S. (I just realized how well they items would fit into 'media literacy', as we could use their corresponding ads to discuss issues of consumerism and gender...)

Resources:
In trying to answer the question: 'how do I get these students to be interested in learning?' I've come across some fabulous educators (Twitter names are listed here) & found some fantastic resources which I would like to share below:

Games based learning: The Consolarium and LTS Scotland. See also this great video overview by @derekrobertson. Also, here are some teachers using MARIO KART and other video games in the classroom! @@Mark__C @sdisbury @tombarrett @jdeyenberg

Motivation/Creativity: looking beyond the carrot and the stick: @ SirKenRobinson (author of The Element: How Finding Your Passion Changes Everything) and @ DanielPink (author of Drive: The Surprising Truth About What Motivates Us).

Popular Culture: PLN Discussion Forum 'Making Curriculum Pop' and it's facilitator @_mindblue_

Primary Tech Initiatives: @Grade1 is doing amazing things in her grade 1-2 classroom!

Boy's Literacy: Ontario Ministry of Ed document 'Me Read? No Way! A Guide to Improving Boy's Literacy Skills. Find high interest/low vocab books for low junior/intermediate readers atmindresources.com. Get great book suggestions at guysread.com.